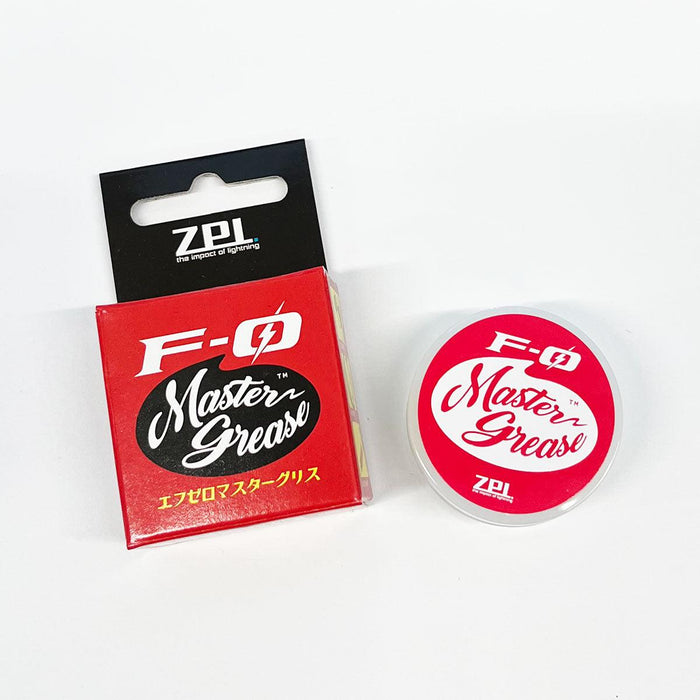 ZPI - Office ZPI" F-Zero Master Grease
Original price
$18.99
-
Original price
$18.99
F-0 grease is fully renewed!

The performance required for reel grease [lubricity, durability, stability, rust prevention, usability] has been further optimized from the previous work [F-0 Master Grease]

ZPI's original NanoDia cluster formulation has been retained and the base material has been renewed.
Succeeded in a dramatic version upgrade from "F-0 Progrease Medium".
It is the ultimate basic grease that pursues comfort performance by further improving lubricity.
Can be used mainly in the gear part of bait reel.
It can also be used for each sliding part and places that are easily corroded.
Since the adaptability range from high temperature to low temperature has been improved, stable performance is demonstrated regardless of the season or region.