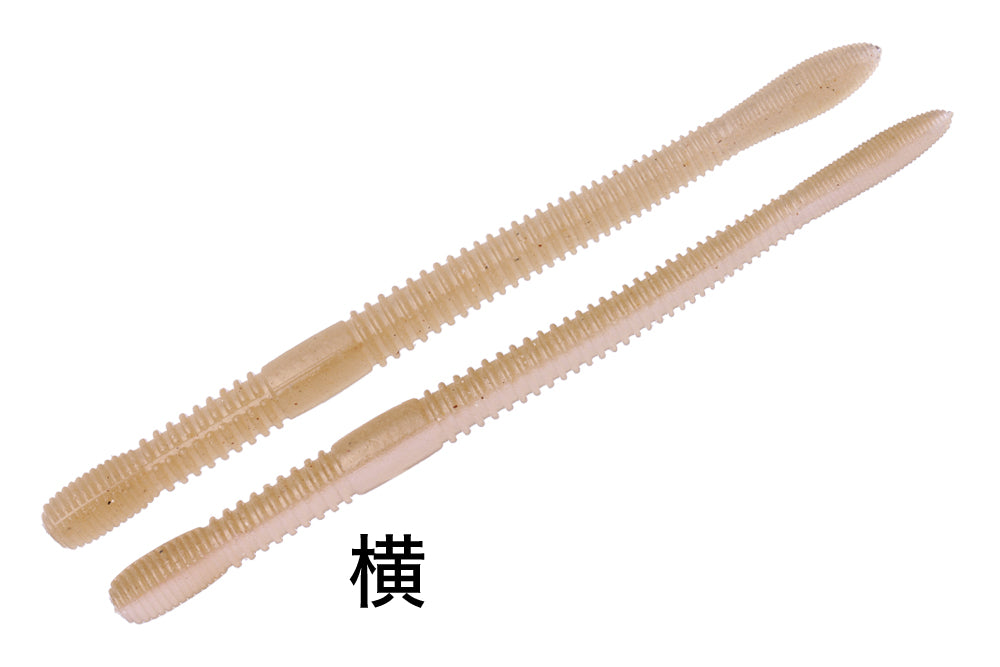 OSP Do Live Crawler
Original price
$10.99
-
Original price
$10.99
DETAIL
Shape
The voluminous head of this worm makes it easy to set nail weight and prevent from falling off. Thick and flat tail increases powerful shimmy action and push water to appeal bass. The body shape induces a desire to bite and it's very convenient to use.
Semi ring body
Semi-ring body seizes water with its whole body. That endows straight worm power to push water and generates flexible action. But on the other hand, it loses fall speed that tempts reaction bite and easy use. Also loses repulsive power that is the origin of wacky action. Semi ring body resolved this contradiction. It has brought flexibility and repulsive power, moderate water push and fall speed.
Center line
Center line makes hook set easy but DOLIVE CRAWLER has something more. When you use off set hook, center line plays a role of slit that conceal the hook point and when you use wacky rig, the place you set the octopus hook is strengthened by thickening.
Material
DOLIVE CRAWLER has chosen hard material and specific gravity (content of salt) that starts to move with quite light weight like real creature.  Also, by mixing the real shrimp and squid powder, its smell and taste prompt bite.