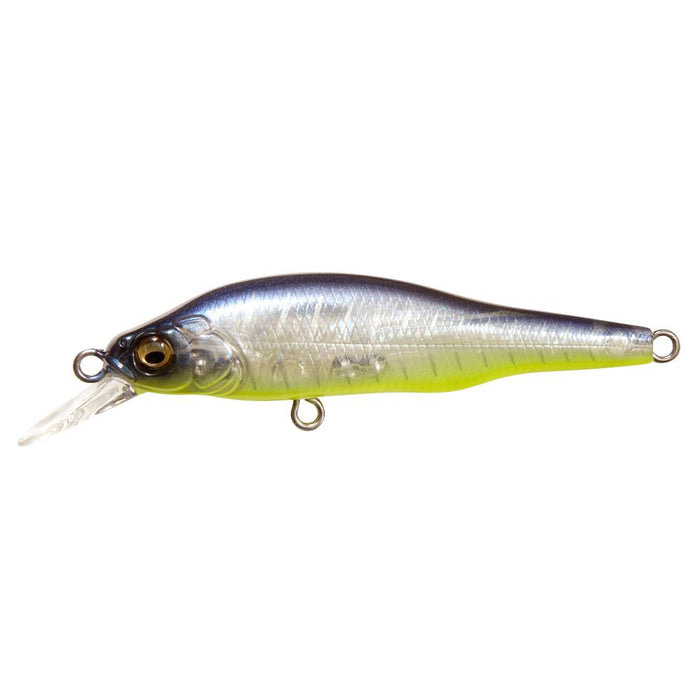 Megabass X-80 Jr. (BFS)
Original price
$17.99
-
Original price
$17.99
X-80Jr. (BFS)
MSRP: $17.99
Length: 2.6in
Weight: 1/4oz
Depth: 2-3ft
Type:  Suspend
Hooks: #8
A downsized version of Yuki Ito's precision-tuned X-80 Trick Darter, the X-80 Jr bait finesse jerkbait delivers larger-than-life twitching and darting action to trick even the most cunning predators. With a patented tungsten multiway moving balancer system to power outsized distance and provide optimal swimming stability, the X-80 Jr. tracks true in dynamic current situations and snaps to attention with minimal angler input, darting to life with undeniable appeal.
Rod:
For those looking for a more traditional jerkbait rod action, we recommend the DESTROYER P5 F1-63X POPX STICK, which has a very moderate taper that bends deep into the blank. For those looking for a more modern rod action and added backbone, we recommend the F2.1/2-611X KASUMI SIX ELEVEN. The faster taper of the SIX ELEVEN is ideally suited for precise, high-frequency cadences.
Line:
We recommend a braid to fluorocarbon leader setup. Leader line diameter will affect lure action, particularly lures in which the angler is responsible for imparting action, like a walking bait or jerkbait. We have found 4-6lb leader material to be optimal for most situations.