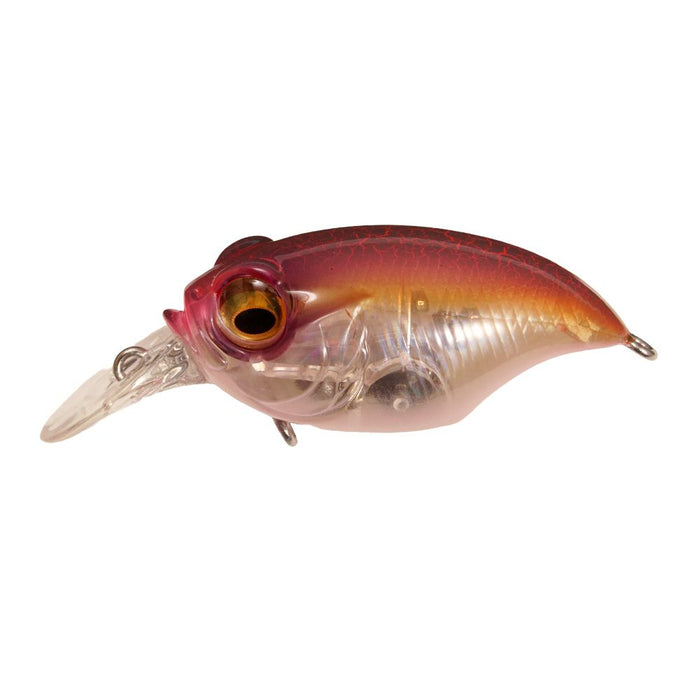 Megabass SR-X Griffon (BFS)
Original price
$15.99
-
Original price
$15.99
SR-X Griffon (BFS)
MSRP: $15.99
Length: 1.5in
Weight: 3/16oz
Depth: 4ft
Type:  Floating
Hooks: #10
A downsized version of the storied Japanese crankbait, the MR-X GRIFFON BAIT FINESSE exhibits super high-pitch action and pinball deflections to dominate rocky structure and challenging bite situations in the shallows. With a round lip and sculpted hydrodynamic form, GRIFFON's deflection recovery is nearly instantaneous, eliminating the sluggish startup period that can dissuade potential bites. Exhibiting an elusive combination of stability, deflection dynamism and high-pitch wobble, the GRIFFON BAIT FINESSE tracks true in challenging current situations to deliver tough bites when it matters most.
Rod:
We recommend the multi-piece travel rod, TRIZA F0-63XTZ AELLO, as the ideal Bait Finesse pairing for the GRIFFON. The AELLO's packable approach to remote locales makes it a preferred hiking companion, while the smooth-bending traditional taper enables intuitive casts and precise control.
For a more traditional one-piece rod pairing with added backbone and reduced weight, we recommend the DESTROYER P5 F1-63X POPX STICK, which has a very moderate taper and slower action to allow it to bend deep for sweeping hooksets and keep targets pinned throughout the fight.
For a modern pistol-grip pairing, we recommend the GREAT HUNTING HUNTSMAN GHBF511-4L, which is perfect for quick draw roll-casts and close-quarters work. With a more supple tip than the POPX STICK, the HUNTSMAN is ideal for light-bite situations where extra give is needed to secure the bite. 
Line:
We have found 4-6lb fluorocarbon to be optimal for most situations but suggest upsizing when fishing from shore or when experiencing line wear due to rocky situations. Please remember to check the first 3+ ft of your line frequently for damage, as light line tolerances are quit