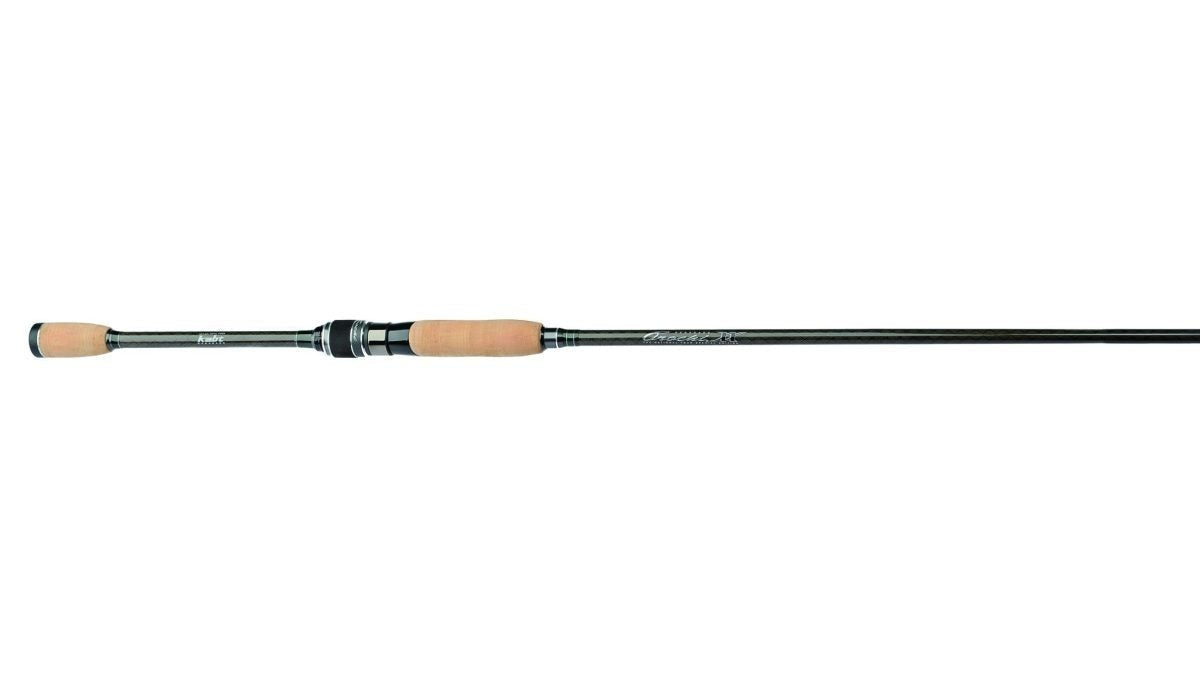 Megabass Orochi XX Spinning Rods
Original price
$299.99
-
Original price
$299.99
| | |
| --- | --- |
| LENGTH | 6'11" |
| POWER | LIGHT |
| TAPER | EXTRA-FAST |
| LURE RATING | 1/16 – 3/8OZ |
| LINE RATING | 5 – 12LB |
THE OROCHI XX WHIPSNAKE DELIVERS A DRAMATIC INCREASE IN SENSITIVITY AND LIFTING POWER, BRINGING FINESSE LIGHT-LINE APPLICATIONS TO NEW HEIGHTS. WITH A DELICATE TIP REQUIRED FOR SUBTLE ROD WORK AND A BUTTERY-SMOOTH TRANSITION UNDER LOAD, THE WHIPSNAKE UNCOILS TO DOMINATE SURGING FISH AND KEEP THEM SECURELY PINNED THROUGHOUT THE FIGHT. IDEAL FOR DROP SHOT, NO-SINKER, WACKY, AND SUPER FINESSE PRESENTATIONS, THE WHIPSNAKE HAS THE SENSITIVITY TO DETECT THE LIGHTEST BITES, AND THE BACKBONE TO SUBDUE HARD-FIGHTING KEEPERS.
| | |
| --- | --- |
| LENGTH | 7' |
| POWER | MEDIUM-LIGHT |
| TAPER | FAST |
| LURE RATING | 1/8 – 1/2OZ |
| LINE RATING | 5 – 16LB |
BUILDING UPON THE VERSATILITY OF THE ORIGINAL, THE NEW OROCHI XX SHAKYHEAD EXHIBITS SUPERIOR SENSITIVITY FOR BOTTOM-CONTACT APPLICATIONS. THE NEW MICRO PITCH TAPING PROCESS INCREASES SPINE-LIKE FEEL TO TRANSMIT BOTTOM COMPOSITION WITH EERIE CLARITY, WHILE ALSO DELIVERING GREATER CRISPNESS TO MANIPULATE RIGS OVER ROCKS AND THROUGH GRAVEL WITH EASE. THE POWER CONTAINED IN THE KABT™ METAL MICROFIBER BUTT-SECTION DOMINATES THE FIGHT AND ALLOWS FOR HEAVIER LINE THAN PREVIOUS MODELS, EXCELLING WITH A BRAID + LEADER SETUP. BUILT FOR FINESSE APPLICATIONS WHERE LONG CASTS AND A QUICK, SOLID HOOKSET ARE REQUIRED, THE FAST TIP TRANSLATES PERFECTLY TO SHAKY HEAD, JIG HEAD, MICRO JIG, AND WACKY-RIG APPLICATIONS.
| | |
| --- | --- |
| LENGTH | 6'8" |
| POWER | MEDIUM-LIGHT |
| TAPER | FAST |
| LURE RATING | 1/4 – 3/4OZ |
| LINE RATING | 8 – 20LB |
DEVELOPED FOR JERKBAITS LIKE THE X-80 TRICK DARTER AND VISION ONETEN SERIES, THE OROCHI XX RONIN PRESERVES THE BEND CHARACTERISTICS AND ERGONOMIC ADVANTAGES OF THE ORIGINAL, WHILE IMPROVING THE RECOVERY RATE OF THE BLANK. UNDERSTANDING THE IMPORTANCE OF MANAGING SLACK LINE THROUGHOUT THE JERKBAIT'S CADENCE, THE RONIN'S BLANK EXHIBITS GREATER CRISPNESS, RETURNING TO CENTER-REST WITH FEWER OSCILLATIONS THAN ITS PREDECESSOR. THIS ALSO ALLOWS FOR MORE PRECISE TRANSMISSION OF ROD WORK, CONNECTING ANGLER TO THE DYNAMIC AND NUANCED ACTION OF MEGABASS JERKBAITS MORE FULLY.
THE ERGONOMICS OF A COMPACT HANDLE AND TAPERED CORK FORE GRIP COMBINE TO DELIVER A SUPERIOR SPINNING SETUP FOR JERKBAITS, ALLOWING FOR LESS WRIST TORQUE WHEN WORKING BAITS WITH SHARP, SIDEWAYS OR DOWNWARD SNAPS OF THE ROD. IN ADDITION, THE RONIN IS AN EXCELLENT CHOICE FOR PINPOINT-CASTING OF WEIGHTED AND WEIGHTLESS WORMS, AND ITS 6'8" LENGTH IS IDEAL FOR DOCK-SKIPPING SOFT PLASTICS.
| | |
| --- | --- |
| LENGTH | 7'4" |
| POWER | MEDIUM |
| TAPER | FAST |
| LURE RATING | 1/4 – 5/8OZ |
| LINE RATING | 8 – 20LB |
DEDICATED FOR DEEP-WATER APPLICATIONS, SUCH AS TUBES AND BOTTOM SWIMBAITS LIKE THE DARK SLEEPER, THE OROCHI XX ENFORCER WAS DEVELOPED WITH NORTHERN WATERS IN MIND. WITH A SMOOTH, PARABOLIC BEND CRAFTED TO BOTH ABSORB AGGRESSIVE HEAD-SHAKES AND CONTROL LONG FIGHTS, THE ENFORCER ALLOWS FOR LIGHT-LINE APPLICATIONS THAT MAY OTHERWISE SEEM BELOW ITS WEIGHT CLASS. AT 7'4" WITH AN EXTENDED REAR GRIP, THE ENFORCER IS BUILT FOR LONG TWO-HANDED CASTS, AND CAN BE TUCKED COMFORTABLY UNDER THE ARM FOR LONG DRAGGING TECHNIQUES AND INCREASED LEVERAGE AGAINST MONSTER SMALLMOUTH. ADDITIONALLY, THE ENFORCER EXCELS WITH THE SALT-RICH NO-SINKER RIGS OFTEN EMPLOYED IN THE SOUTH. THE ADDED LENGTH OF THE ROD ALLOWS FOR LONG CASTS AND SWEEPING HOOKSETS TO QUICKLY TAKE UP SLACK LINE, WHILE THE KABT™-POWERED BACKBONE CONTROLS THE FIGHT IN-AND-AROUND BRUSH PILES AND SUBMERGED TIMBER.