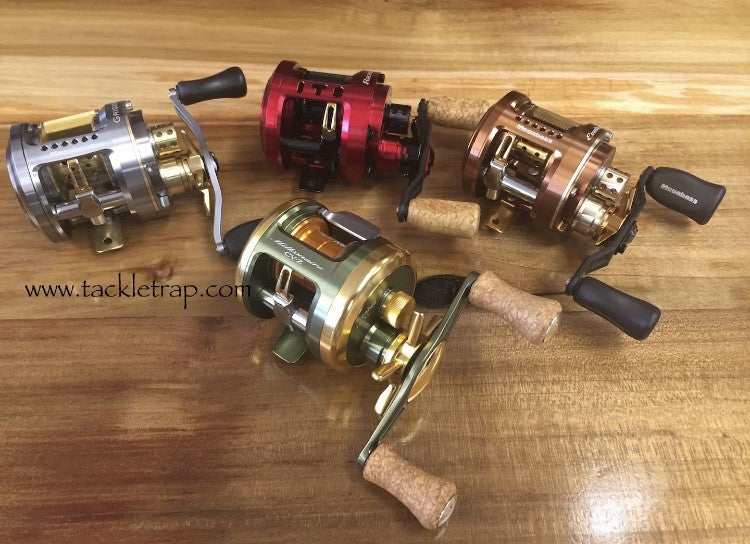 Megabass Monoblock 7.2:1 Conversion Kit
Original price
$74.99
-
Original price
$74.99
Another Tackle Trap Exclusive!
 The Legendary Megabass Monblock series lives on and speeds up with our 7.2:1 Conversion Kit.  This kit includes THREE PARTS ONLY - a 7.2:1 gear ratio brass drive gear, matching brass pinion gear, and a replacement pinion shaft that is also necessary for proper function.  This kit fits ALL Megabass Monoblock variations in any gear ratio.  All required parts for this conversion have been discontinued and when they are gone, they are gone.  Monoblock fans - grab a few of these while you still can!
 *PLEASE NOTE this kit is available in both RIGHT and LEFT hand configurations.  Photo included is for reference only.