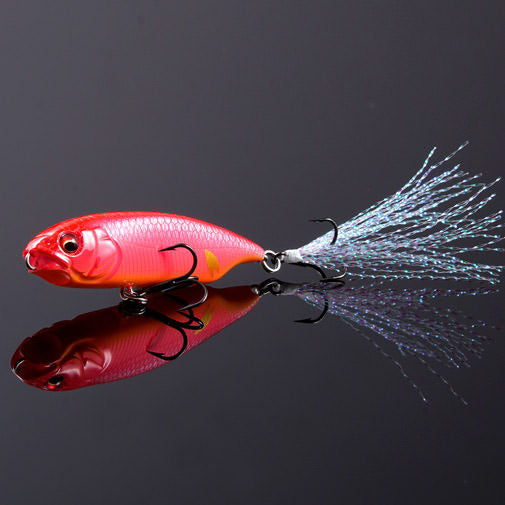 Megabass Karashi (SP-C)
Sold out
Original price
$17.99
-
Original price
$17.99
The KARASHI is the embodiment of next-generation Japanese finesse. 
This secret worming bait will change the face of 3-inch finesse soft bait fishing. The super-natural feel of this bite-sized lure entices even the spookiest fish to bite and hold impulsively. For targets that see your other lures but hesitate to bite, the KARASHI is your secret "one shot, one kill" bite-triggering weapon.
1. With twitching, the KARASHI exhibits agile dog-walking and darting action.
2. With slow retrieves, KARASHI performs an I-shaped action. The defenseless wobbling action evokes injured bait, triggering bites from opportunistic feeders.
The extremely natural minute-vibrations trigger bites from clever fish. KARASHI generates overwhelming performance from the combination of its darting action and I-shaped action.