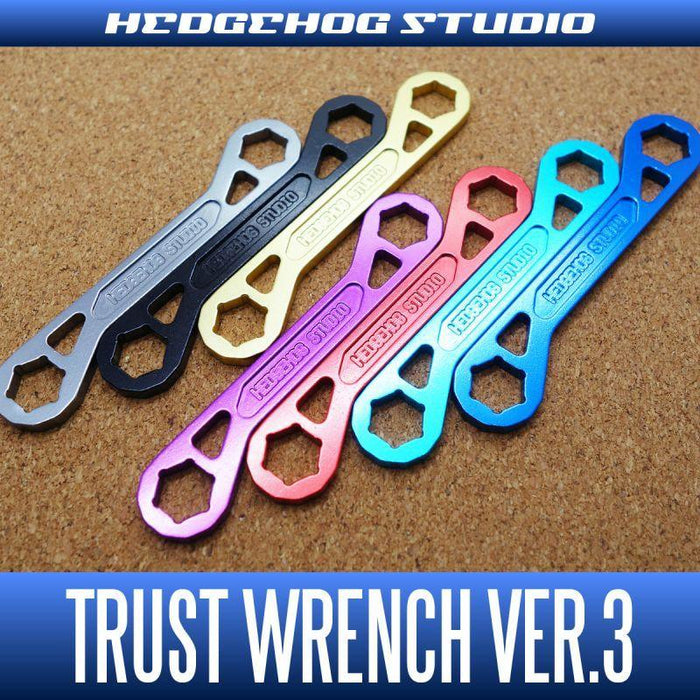 Hedgehog Studio Trust Wrench Ver. 3
Sold out
Original price
$14.99
-
Original price
$14.99
Description

length : 90mm

For 10mm nut
* Can use this tool on Abu's nut as well as Daiwa and Shimano
(The hole dimension of one side is slightly different from the other side.)

Easy to use, high precision wrench for reel maintenance.

This tool will keep you from striping/scratching your valuable handle nuts.

NEW TRUST WRENCH Ver.3!!

* The tool has different scales on the both ends.
(10.00mm) : normally for Daiwa / Shimano / HEDGEHOG STUDIO / Avail etc.
(10.20mm) : normally for Abu original nut etc.
* 10.00mm side may be better fitted for some Abu reels.

* Using this wrench does not 100% guarantee that you will not scratch your handle nuts while loosing or tightening them.
Please be forewarned!!



NORMAL WRENCHES
Always have a little play around the corners (ORANGE LINE)
Because of this play,it is more easy to scratch/strip your handle nuts



TRUST WRENCH
Has extremely few play between the two surfaces.(WRENCH & NUT)
NO PLAY = NO STRIPING/SCRATCHING!!