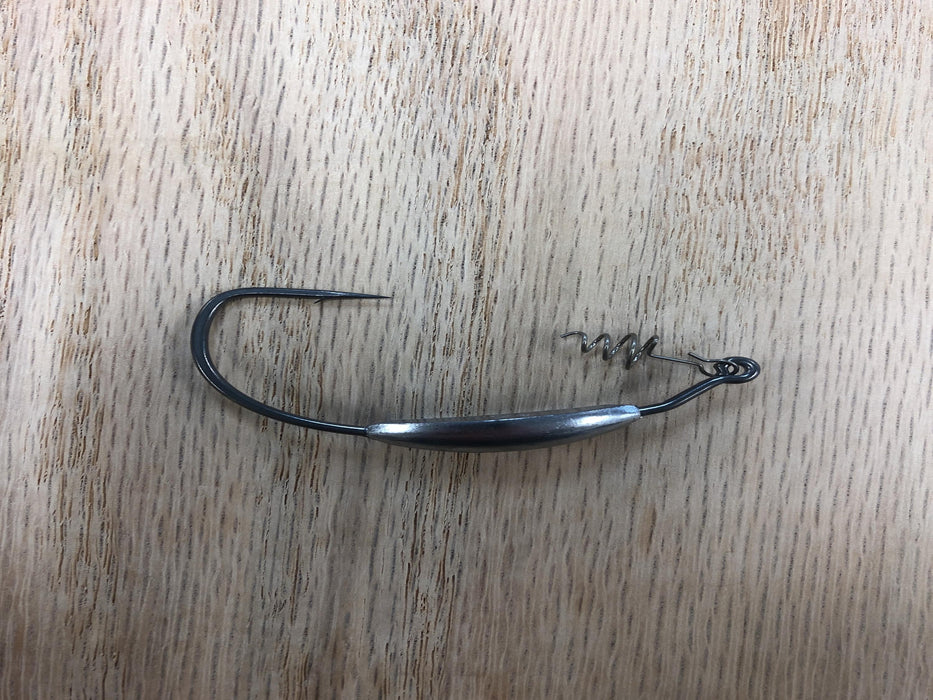 Hayabusa Wide Gap Weighted Screw Lock Hook 958 WT
Original price
$9.69
-
Original price
$9.89
Designed by B.A.S.S. Elite Series pro, Ken Iyobe, the Hayabusa WRM958 Wide Gap Screw Lock Weighted Hook is made for fishing swimbaits and other thick-bodied soft plastic baits deeper in the water column. It offers a bigger bite than other screw lock hooks for increased hooking potential, and its wide gap design is perfect for accommodating bulkier baits. The hook point also opens slightly outward to further increase hooking potential, while still allowing you to rig your bait perfectly weedlessly.
The weight on the hook is placed further up the shank as well, which allows your bait to produce maximum action, as well as, provide a more natural nose first descent when falling on a slack line. It also features a specially designed tapered bait keeper to hold your bait perfectly inline and put less strain on the head of your bait to reduce tearing as well.
Each hook is finished with Hayabusa's silky smooth NRB (Non-Reflective Black) Fluorine Coating, which dramatically enhances hook setting performance and camouflages the hook for a stealthier presentation. Available in a wide range of sizes, the Hayabusa WRM958 Wide Gap Screw Lock Weighted Hook is perfect for those times when you want to remain weedless at deeper depths.
Hayabusa - the pride of Japan - has been manufacturing uncompromising, high quality hooks since 1958.