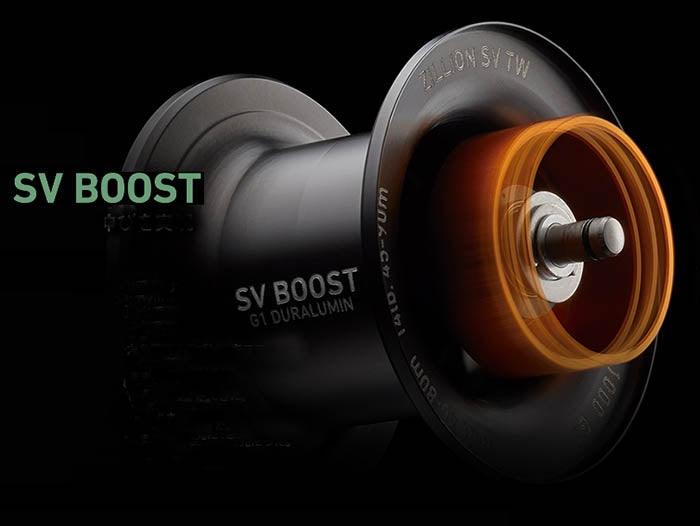 Daiwa Zillion SV BOOST Spool Assembly
Original price
$99.99
-
Original price
$99.99
Daiwa Zillion G SV BOOST Spool Assembly. This is the OEM spool for the 2021 Zillion G, however this spool is a performance upgrade in the following reels:
Zillion SV TW, Steez SV TW, Steez A, Steez SV, OG Steez, TDZ, and most any other reel that accepts a 34mm spool.
OEM Part # Z02-5976
After 40 years of research on the braking system, we finally arrived at the optimal solution called " SV BOOST ". That is the new DAIWA brake technology that has both the maximum flight distance and the control power that accurately suppresses backlash . In casting, the angler has sublimated into an epoch-making structure that can run " BOOST " for further long-distance casting performance while maintaining the excellent comfort performance of " SV " that can respond to any lure and every situation in the right place without stress . It is. The induct rotor, which can be said to be a symbol of DAIWA brake  technology, has evolved from the first-generation fixed type to the second-generation one-stage movable type and has long been recognized at the forefront. The 3rd generation has matured into a 2-step system with another step added to the existing movable stroke. One step for normal casting and two steps for full casting at once enables more precise brake control. Achieves a further increase in flight distance at both low and high revs. Comfortable performance that flies overwhelmingly above all and can be used without trouble. That advantage, NEW ZILLION, is likely to be repainted.
Info sourced from JDMFishing.com