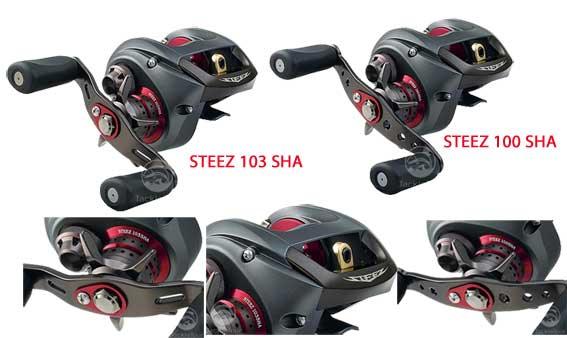 Daiwa Steez 100-103 SHA 8:1 Gear Set Conversion Kit - Right Hand
Sold out
Original price
$69.99
-
Original price
$69.99
We have put together this conversion kit to take your ORIGINAL Daiwa Steez to a blazing fast 8:1 gear ratio while adding the smooth, consistent stopping power of Carbontex Drag Washers! Please note, your reel MUST BE a 7:1 or above ratio, these gears WILL NOT fit 100/103 HA 6.3:1 model.    
To properly install the drag set into the Steez, you need to make it mirror the Steez SV drag stack.  This is the order of the first washer into the gear.
1 - Large hole carbon washer 
2 - Key washer
3 - Large hole carbon washer
4 - Eared washer
5 - Small hole carbon washer 
6 - Thick key washer from the factory drag stack.
INCLUDED in this kit:
1 - Brass Drive Gear
1 - Brass Pinion Gear
1 - Carbontex Drag Washer Set
1 - Key Washer A
1 - Eared Washer
1 - Key Washer B