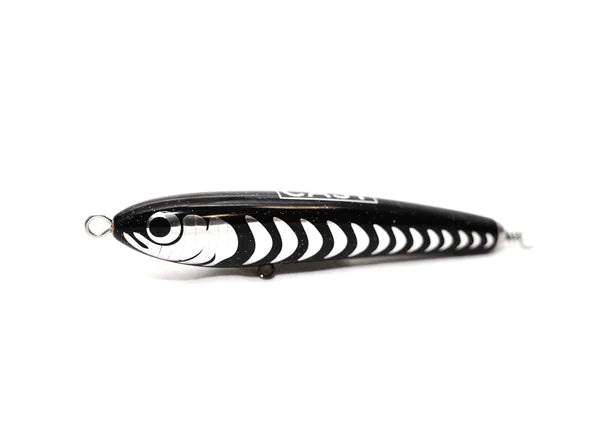 Cast Fishing Co. The "OG"
Original price
$46.99
-
Original price
$46.99
The best of Australia and the USA combined, this bait is not a walk the dog style bait, it has a completely different action, creating a massive bite triggering bubble trail and showing our sportsfishing species something they've never seen before! This lure has dominated from highland reservoirs such as Lake Lanier to the backwaters of the Everglades and is proven worldwide in offshore waters.
The OG casts dead straight and are very easy to swim, you don't need to be a seasoned pro to get results on these lures but if you are, the value for money is second to none!
The 30g is perfect for Spotted, Striped and Largemouth Bass whenever the topwater bite is on!
Action: Violent Dive with S Kick and bubble trail.
140mm 30g Floating (comes pre-rigged)
Handmade Timber Construction
2.0 mm Through Wire (1.5mm on 60g and under)
NT POWER Belly Swivel
Outstanding Finish