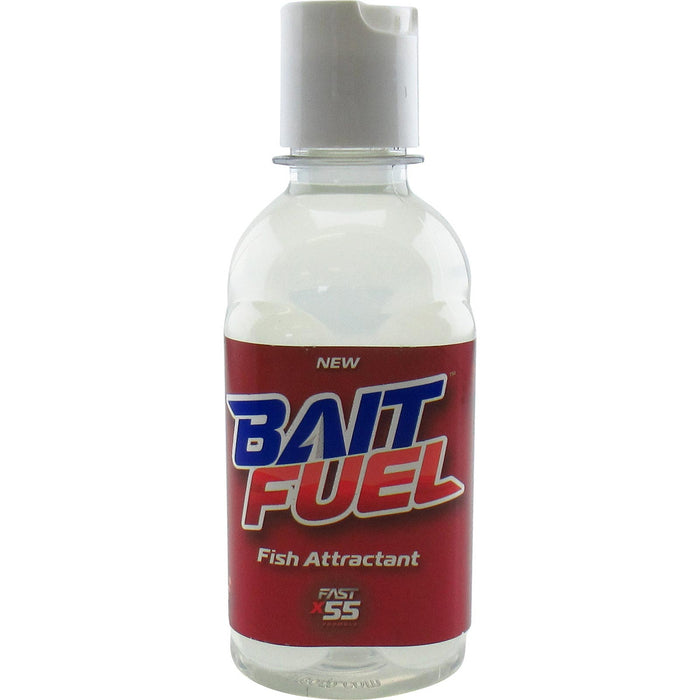 American Baitworks Bait Fuel Fish Attractant 8 Oz.
Sold out
Original price
$9.99
-
Original price
$9.99
BaitFuel Attractant Gel is here to revolutionize bass fishing as you know it! BaitFuel Gel disperses a water-activated scent cloud and taste scientifically developed in a lab and proven on the water with any soft plastic bait. Fish Active Scent Technology (F.A.S.T.) works! BaitFuel is not some ingredient or attractant cooked up in a kitchen with garlic, licorice, coffee, or secret sauce that disperses oils that fish can't smell.
Here's what you do: take any old soft baits that you have – your favorites, the ones you hardly ever use, it doesn't matter – and marinate your baits in BaitFuel prior to going fishing (you want to maximize the benefit of the x55 F.A.S.T. formula). Because BaitFuel is a water-based technology and disperses in water and not in the air, you may not even notice any smell. The fish will, and that's what's important. Plus, if you've home-infused your plastics with a good soak, BaitFuel keeps fish biting cast after cast, stimulating more bites and longer hold times for your bait. Instead of seeing bass in the brush pile with your fish finder but not catching them, supercharge any bait with BaitFuel Attractant Gel and change your results!